Have a Question or Want a FREE Quote?
Fill out the form below to get started!
The South Puget Sound area includes the southern reaches of Puget Sound in Southwest Washington, in the Pacific Northwest. Nestled at the very southern end of Budd Inlet is Olympia – Washington's capital city. It borders the city of Lacey to the east and Tumwater to the south. Overall, the area has a historical connection with water and a rich maritime history. 
Interstate Pest Management offers residential and commercial pest control and exterminating services in Olympia, Lacey, Tumwater, and the greater South Sound area. We are committed to providing green, eco-friendly pest services.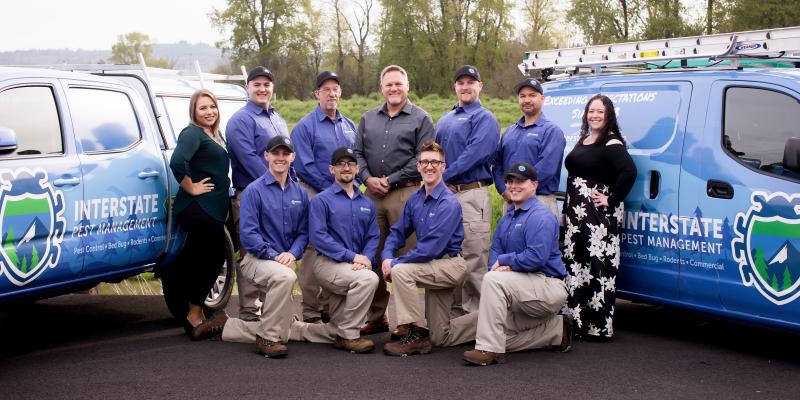 As the capital of Washington State, Olympia is a historic port city that sits on the southern end of Puget Sound, just over an hour south of Seattle. The city is known for being the cultural hub of Washington's Southern Puget Sound region. Artesian wells are an important part of Olympia's past and present. There are also noted higher education institutions including The Evergreen State College and South Puget Sound Community College. Downtown Olympia is bustling with a beautiful shoreline, public art, vintage clothing shops, local brewpubs, lots of bakeries and coffee shops, and a long-running farmers market. And there are plenty of unique outdoor recreation options located within the city and also nearby.
All of these things make Olympia a great place to live, work and play. But you'll likely want to do that without pests! When pests start to take up residence in your home or business, it's important to choose a pest control company you can rely on to rid your property of pests for good while also prioritizing your family's well-being and the health of the environment.
A local pest control company like Interstate Pest Management has knowledge about what pests are commonly found in Olympia, Washington, how to spot them, how to get rid of them, and also make sure they do not come back.
Local Pest Control In Olympia, Washington
Using a locally-based pest control service means that we will understand your needs better than anyone else. We are familiar with common pests in your area – how to identify them, remove them, and keep them from coming back. We treat common Olympia, WA area pests including:
Olympia Area Residential Pest Control
Your Olympia area home needs protection from pests. Our team provides a range of services to treat your home for common Olympia pests including ants, bees, wasps, hornets, mosquitos, spiders, and termites. What makes us different is that we have:
The best customer service in the industry
Guaranteed residential pest control services
Honest, affordable pricing with no hidden fees
Green, eco-friendly pest solutions

Learn More
Olympia Area Commercial Pest Control
As an Olympia area business owner, you don't get a second chance to make a first impression. Interstate Pest Management understands the importance of having a clean and safe professional facility - free of bugs and rodents. We offer:
Pest control for a range of commercial spaces
The most advanced elimination and prevention techniques
Honest, affordable pricing with no hidden fees
Green, eco-friendly pest solutions

Learn More
Our Olympia area locations
Here in the Pacific Northwest, pest control is definitely a widespread need. Interstate Pest Management's Olympia branch serves customers in the following areas: