Ant Control & Extermination
Tiny Ants Can Be a Big Problem
Tired of tiny, persistent pests invading your home? You've come to the right place! Our team of experienced professionals is dedicated to eradicating ant infestations and preventing their return. With effective and environmentally-friendly solutions, we ensure a clean and ant-free environment for you and your family.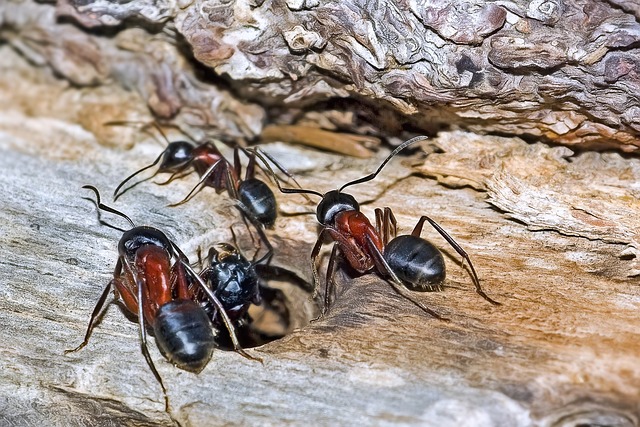 Preparing For Ant Control Services
To make sure your pest control service goes smoothly, here are some ways to prepare.
Sanitation matters: Food, spills, and pet food all contribute to ant problems in the home and will make ants more difficult to control. Our technicians need to go where the ants go – keeping these areas clean and tidy is important before and after our service
Put pets away: If you're having the inside of your home treated and you have dogs or cats, you may want to keep them in a bedroom or in their cage while the technician sets traps or applies treatment throughout. For the safety of pets and people, families may also be asked to avoid treated areas during and after treatment for a prescribed length of time depending on our findings during the assessment.
Our Ant Extermination Process
Wondering how we get rid of ants and make sure that they stay gone? Here's how it works:
Inspection: Your Interstate tech thoroughly inspects the property to locate the source of the infestation and identify the ant species.

Treatment: Once the inspection is done, your tech will start ant extermination treatments, which may include the application of treatment or baits and the sealing of entry points to create barriers.

Follow Up: A thorough ant extermination and control report detailing the treatment performed along with ant control and prevention tips will be provided to you to greatly reduce the chances of future re-infestation
Our Ant Extermination Service Area
Interstate provides ant control to the following locations in southwest Washington and northwest Oregon and their surrounding areas:
Want to learn more about ant identification, prevention, and treatment? Visit our ant Pest Identification page to learn more!
Learn More
All-Season Pest Control Package.
This year-round maintenance program includes quarterly treatments that safeguard your home against common household pests including carpenter ants, roaches, stinging insects, fleas, and more!
Learn More
"

My parents have had Interstate Pest for about 5 years now and they are amazing! My fiancé and I just purchased a house and right away called Interstate to get rid of all creepy crawlies.

"

Allison K. Beaverton