What is a Pantry Pest?
Stored product pests, or pantry pests as they are commonly referred to, are insects that gather in food products you often store in cabinets and pantries.
Because the term "pantry pests" refers to a group of insects, these pests can look different depending on the type invading your home. The most common types of pantry pests are:
Moths
Weevils
Small Beetles
Typically, these are all very small brown and black insects and a surefire way to tell if they are pantry pests is if they are in or around your food.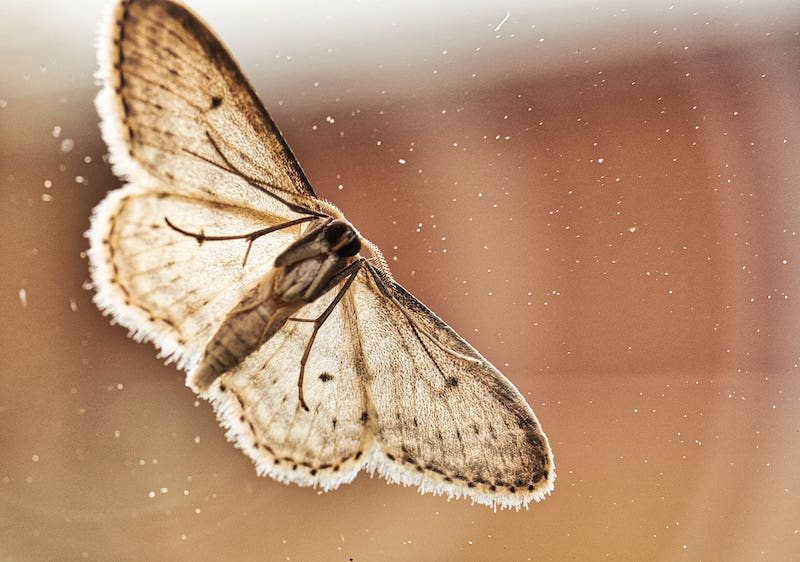 What Foods Do Pantry Pests Eat?
Each of these pests has their own pantry product of choice:
Weevils – found in whole grains, rice, corn, miller, beans, bird seed
Moths / Indian meal moths – found in grain and grain products, dried fruit, seeds, crackers, and nuts
Cigarette beetles – found in rice, ginger, raisins, pepper, seeds, spices, botanicals
Drugstore beetles – found in dry pet food, flour, cereal, pepper
Preventing Pantry Pests
Preventing pantry pests requires a combination of good hygiene practices and proactive measures to keep your food storage areas clean and pest-free. Here are some effective ways to prevent pantry pests:
Store Food Properly: Use airtight containers to store dry goods such as grains, flour, and cereal to prevent pantry pests from accessing and infesting your food.
Regularly Inspect Food Items: Check food packages for signs of damage, such as holes or torn packaging, before purchasing or storing them in your pantry.
Clean Pantry Shelves: Regularly clean pantry shelves and storage areas to remove food crumbs and spills, as they can attract pests.
Rotate Food Items: Use the oldest food items first to prevent them from becoming stale or attracting pantry pests.
Interstate Can Help With Your Pantry Pest Problems
Learn More
Having problems with pantry pests? Interstate Pest Management can help. Simply fill out the form on this page and one of our Interstate Pest Experts will get back to you ASAP!
To learn more about pantry pest identification, behavior, and prevention, visit our Pest ID Page.
Learn More
Our Pantry Pest Control Service Area
Interstate provides pantry pest control to the following locations in southwest Washington and northwest Oregon and their surrounding areas:
All-Season Pest Control Package.
This year-round maintenance program includes quarterly treatments that safeguard your home against common household pests including carpenter ants, roaches, stinging insects, fleas, and more!
Learn More
"

Quarterly exterior preventive treatment for spiders; put down slug bait. The agent, Kevin, was extremely informative & helpful with advice about moles and arranged to return the following day to put out traps. Discussed when I might need indoor spider treatment. A useful, informative & professional service visit.

"

C.R. S.