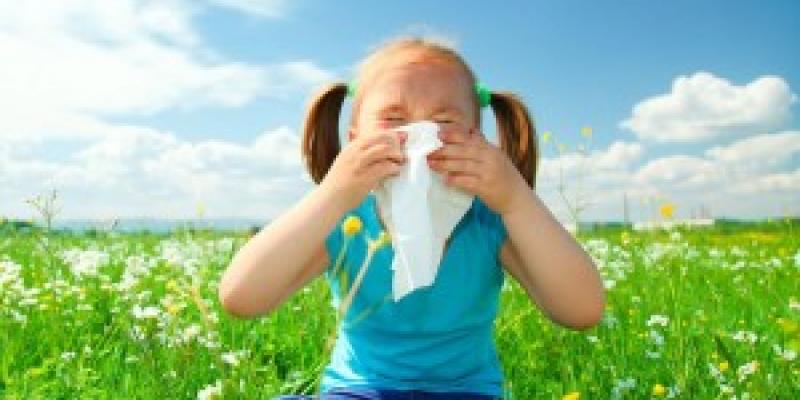 Its that time of year again, spring allergies are back! Spring allergies are very common among many people. Here in the northwest tree pollen and grass allergies tend to the most common. Have you ever wondered what could really be causing your allergies? Don't be fooled this year by your allergies. Take a closer look at what is actually causing your itchy eyes and running nose. Your spring allergies could be caused by an actual bug infestation. Different pests and bugs could be the reason you are suffering from spring allergies this year. Certain pests can also cause asthma. Your local pest control services can partner with you in determining if you have a pest infestation causing your allergy symptoms.
Allergen Causing Pests:
• Rodents
• Cockroaches
• Dust Mites
• Stinging insects
Here are the most common pests to cause allergy symptoms:
Rodents
Pests like mice and rats carry disease and bacteria. Rodents are not pests you want living in your house for long periods of time. Pest control services are experts on rodent control. The local pest control services can help you answer all your rodent questions. Rodents could be a huge factor to the reason you are having allergies this season. They also carry numerous allergens. If you have mice in the home you will find droppings and gnawed on food containers and electrical wiring. Also, if you find crumbs in areas where you keep food can be a sign of mice or rats.
Dust Mites
Dust mites are microscopic pests that can cause a large impact on your home. You can typically find them living in linens such as your curtains, or bed sheets. They also can live in your carpets. They will feed off dead skin cells. Dust mite and their feces are connected to cases of allergies in the home. Their feces can trigger asthma and other allergy symptoms. You can determine if you have dust mites when a member of your home develops asthma symptoms in a certain room of the house. It can also happen in their bed. Pest control services will help aid you in getting rid of them.
Cockroaches
Cockroaches are notorious for carrying allergens. They carry the allergens through their salvia and feces. Children are most commonly affected by cockroach infestations. If you are finding cockroach exoskeletons or feces, then you want to contact your pest control services. Cockroaches are a pesky problems and it is best to consult professionals if you believe you have an infestation.
Stinging Insects
Stinging insects such as hornets, yellow jackets, and wasps could potentially cause allergic reactions. As the nicer weather approaches these stinging insects are starting to come out and create their nests. Don't let your home become a place for them to dwell. If you or anyone of your house members has an allergy to a stinging insect it could be fatally dangerous. Have your pest control services treat your house for stinging insects and avoid the disaster.
Prevention Tips for Rodents and Cockroaches:
• Keep foods sealed and contained.
• Clean your sheets and linens regularly.
• Don't leave dirty dishes in the sink and keep the kitchen clean.
• Vacuum and dust often.
• Take out trash regularly, and keep trash bin and the area around it clean.
• Ensure proper ventilation.
• Seal interior and exterior cracks in walls.
• Mend tears or breaks in window and vent screens.
With allergy season well on the way you are probably stalking up on your favorite drugstore allergy medicine. The reality is, a simple call to your local pest control services could rid your symptoms for the season. This allergy season, take another look at your home and make sure you are free of any unwanted pests. They could be the ones causing asthma symptoms in your children, or other allergy symptoms. Prevention is easy, Partner with your local pest control services to perform routine check up on your house throughout the year.