Green living and sustainability are a priority and vital part of our lifestyle here in the Pacific Northwest (PNW). Washington State and Oregon consistently rank at the top of the list of states ranked by environmental performance, and our evolving eco-friendly towns and cities are a mark of local and regional pride along with rich forests, beautiful waterways, and majestic mountain ranges. This means that when we say we are committed to eco-friendly pest control, we really mean it! 
What is Eco-Friendly Pest Control? 
Most people associate pest control with an exterminator coming to your house and spraying chemical pesticides, but green pest control doesn't start there. Sometimes it doesn't even involve pesticides. A green pest control program involves the following:
Using the latest Integrated Pest Management (IPM) techniques 

Using low-toxicity, virtually odorless products when necessary, designed for local pests and local climates

Full inspection of your home, taking precautions to solve or prevent pest problems 

Suggesting steps you as the homeowner or property owner can take to further prevent pest intrusion
Can an Exterminator
Really
Be Eco-Friendly?
The short answer to your question is "yes." But we can definitely provide you with more detail. When a company says they offer "eco-friendly pest control" or "green pest control" this means they use an Integrated Pest Management (IPM) approach for pest control and removal. This means taking every step possible to eliminate pest problems before using pesticides. When necessary, a pest control company will use the minimum amount of the least-invasive products that are even safe for children and pets.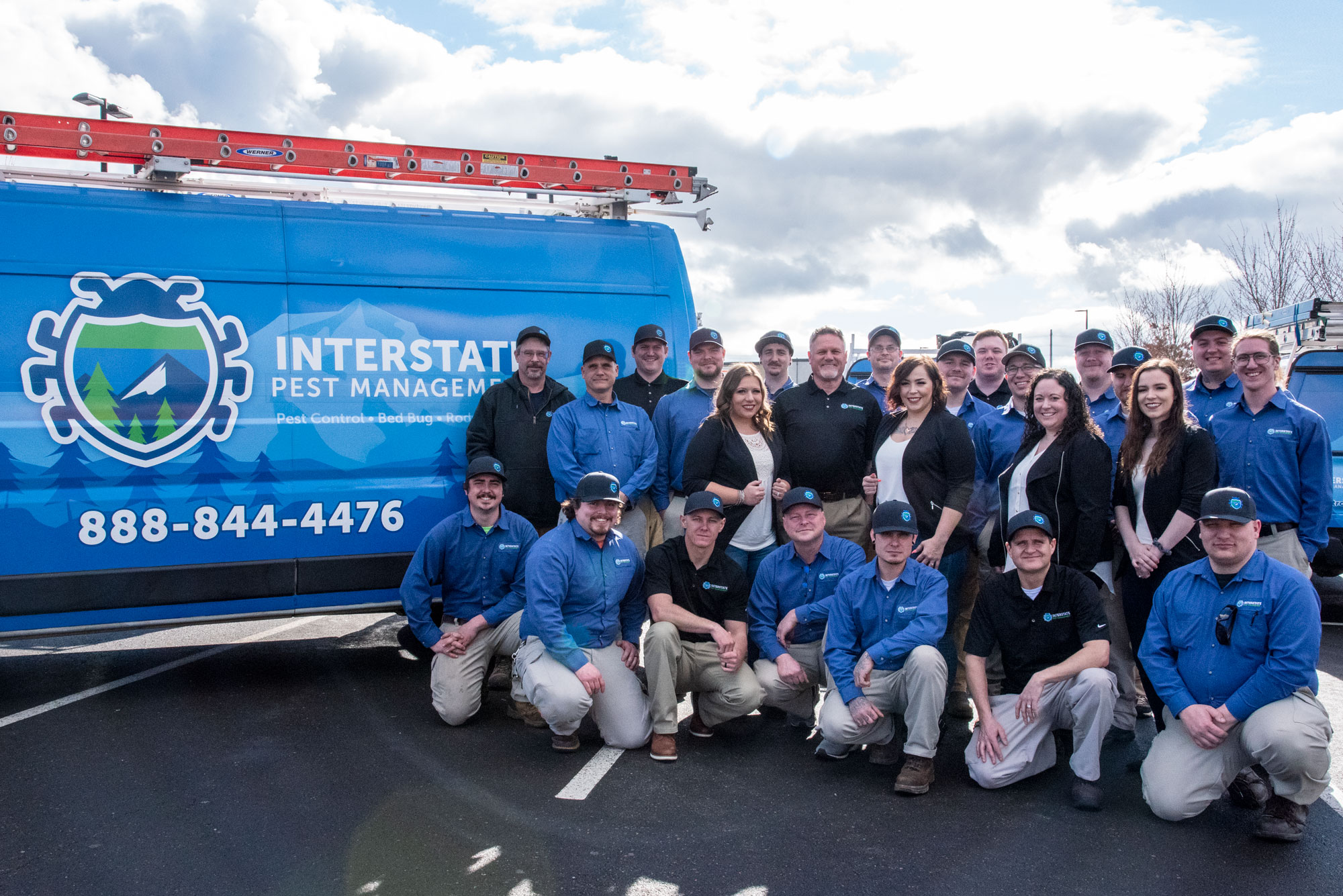 Eco-Friendly Pest Control Services in the Pacific Northwest
At Interstate Pest Management, we are Northwesterners just like you. This means we respect the environment and the key roles each critter plays in our symbiotic sustainability as a whole. So, we do things a little differently when it comes to local pest control. We use organic pest control products that work harmoniously with the environment instead of causing it undue harm and stress, and our team is QualityPro certified.
What does QualityPro certification mean for pest control? 
QualityPro is the pest management industry's leading credentialing program, and it's endorsed by the National Pest Management Association (NPMA). Since we're a people-forward business, Interstate Pest Management wants to make a sound investment in industry-specific training and continuing education for each of our technicians. 
Does Green Pest Control Work? 
Absolutely! Eco-friendly pest control methods are just as effective as traditional techniques, especially when you leave it up to the professionals. Being experts in green pest management means understanding pests in their ecosystem. This means knowing pest appetites, habits, and where they like to next. This helps to eliminate pests at their source and keep them from coming back. Also, knowledge of pest habits allows pest control professionals to use fewer products more effectively, which means maximum results with minimum exposure.
Is Eco-Friendly Pest Control Affordable?
Too often, people associate "organic" with "expensive." At Interstate Pest Management, we provide green pest control services for residents and businesses in the greater Portland-Vancouver area. Our affordable, quarterly, year-round pest control packages include:
We also offer residential and commercial pest control services for common Pacific Northwest pests from insects to rodents to nuisance wildlife. Find the office nearest you to get a free quote:
If you have questions or are interested in green pest control services near you, learn more about us, get in touch with us here, or give us a call at (503) 832-4997.