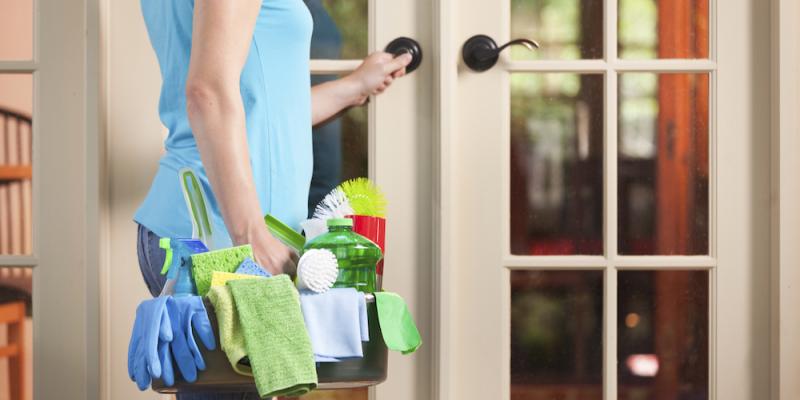 Around springtime each and every year, it is a common tradition to take part in spring cleaning. Out with the old, in with the new, deep cleans and decluttering galore—many folks see spring cleaning as a way to start the year anew. But there is one area of your home that often goes neglected during the spring cleaning sweep: your crawl space! But why is cleaning your crawl space so necessary, and how exactly is the task accomplished? Learn the answers to these questions and more below.
Why is it Important to Clean Your Crawl Space?
Few places in your home are less traveled than your crawl space, and taking care of this area in your home can quickly fall off of your to-do list. However, even though you don't see your crawl space every day doesn't mean you shouldn't be diligent about keeping it clean and secure. Keeping a clean crawl space is an important step in ensuring that you stay on top of any necessary home maintenance, rodent and pest control issues, and mold problems. What you don't know can hurt you, so make sure you know what is in your crawl space!
How Do You Spring Clean Your Crawl Space?
At first, spring cleaning your crawl space can seem like a daunting task. However, it is possible to accomplish! The key to success is breaking down the overwhelming task into easily-accomplishable pieces. Follow our guide below for a spic-and-span crawl space in no time!
Inspect your area. Take some time to go down to your crawl space and take a gander at the situation. Pay special attention to hard-to-reach spaces like floorboards, seams, walls and other areas.
Check outdoor entrance areas. Not just your doors, but windows and even vents too! If it leads to the outside, check for gaps or drafts, and seal any holes or gaps quickly.
Look at your foundation. Do you see any cracks in the foundation walls? If so, make note of any cracks that appear to be large or growing. Each time you check your crawl space, look at the foundation to see if the cracks have changed. If they have, it might be time to call in a contractor.
Nip mold in the bud. If you've noticed mold anywhere in your crawl space, take care of it quickly. There are many commercial mold removers on the market, and you can even make your own with vinegar-based solutions. Check for mold regularly, and call in professional help if it starts to spread outside of your control.
Check for pests. The crawl space is the perfect place for pests like insects and rodents to hide away and remain undetected. If you see signs of rodents or insect infestations, call a professional pest control company–like Interstate Pest Management–right away to handle the problem safely and efficiently. With dedicated crawl space services, you can rest assured that our professionals can help you with your crawl space spring cleaning and help keep you, your home, and your loved ones safe.