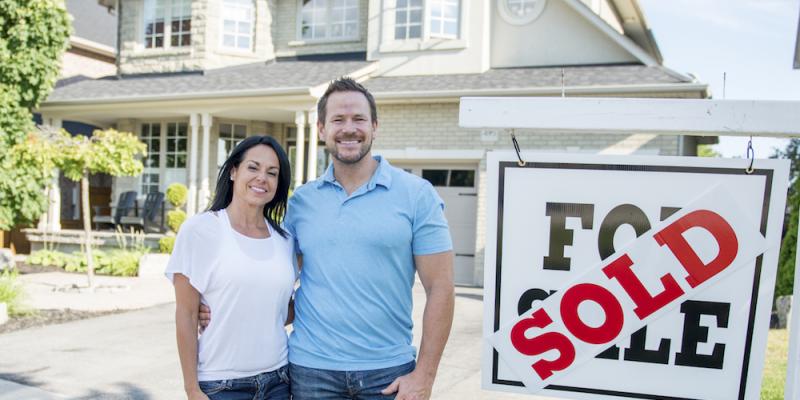 With so much on people's minds, they often overlook an important aspect that everyone should consider: pest damage and infestations. You shouldn't have to ask yourself, "How do I spot pest damage while house hunting?" – that's where our expert knowledge comes in!
Pest damage can be expensive to repair, and an infestation means that you'll already be sharing your home with unwanted guests before you even move in! Here at Interstate Pest, we help keep people's homes safe from pests and prevent infestations, and we want to help you learn how to detect pest damage and infestations when you go house hunting.
Are you house hunting in the Pacific Northwest? Learn how to spot pest damage and infestations!
Dead Bugs
If you're in a vacant house and see a lot of dead pests, chances are some live on the property. This is especially true if you see a lot of the same kind of insects.
Pest Control Products
Check under the sink or in the garage for pest control products. If you find some, then chances are the current or previous owners had to deal with pest problems, and they might not have hired a professional pest control company to come and exterminate the infestation.
Droppings
Roaches leave black spots along the backs of countertops and around electrical outlets. Rodents leave their droppings in corners, and you should also look for their grease along the bottoms of baseboards and walls.
Bed Bugs
You don't want to move into a house with bed bugs, and these pests are a huge problem in the Pacific Northwest. Look for rust colored stains on mattresses or bedding, and sometimes you'll even be able to find their small, cracked shells.
Wood
The Pacific Northwest has an abundance of termites, so be sure to check around the outside of the house for signs of damage like small holes, sagging floors, and wood that sounds hollow when you tap it.
Odor
Let your nose do some work! Be sure to pay attention to odors in any room. A musty smell in a bathroom can be evidence of a roach infestation, a rotten smell coming from a wall probably means a dead rodent, and the smell of ammonia under a sink indicates an on-going mouse problem.
Ant Hills
Look outside for evidence of large ant hills. Ants can be hard to get rid of, and you don't want your new neighbors to be the size of, well, an ant!
Shredded Newspaper
If you find shredded newspaper or fabric under cupboards or in the attic, there is likely a rodent problem. Here in the Pacific Northwest, where we get a lot of rain, rodents are constantly looking for ways inside.
Beware of Pests!
Pests can disturb your family's peace of mind, and the last thing you want to do is buy a house where you already have a pest problem. We hope these tips help you find the perfect home for you and your family, and one's that's pest-free! If you have any questions about pest control or need help with your own home, we're here anytime you need us. From all of us here at Interstate Pest, happy house hunting!