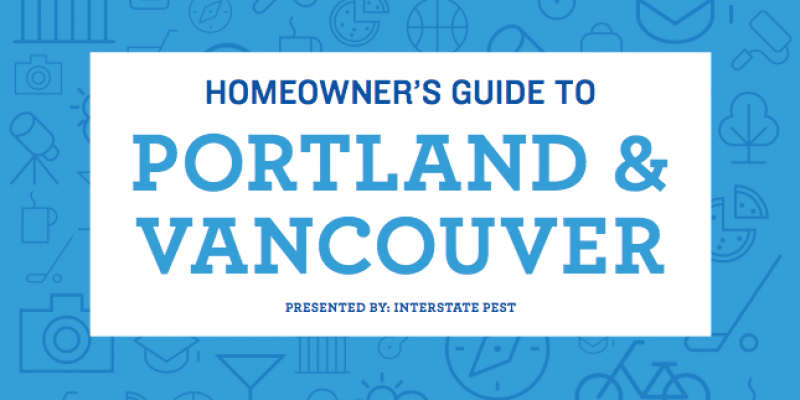 So you're making a move to the Pacific Northwest? You've made an excellent choice! This region of Washington and Oregon is a marvelous place to call home, with beautiful scenery, great people, fantastic things to do, and much more. We should know, we're locals ourselves, and many of us have lived in the greater Portland and Vancouver areas for our entire lives.
Planning and executing a successful move to an area as big as the greater Portland and Vancouver metro takes considerable time and energy–not to mention careful planning! Finding a home and booking movers are just two of the many tasks to complete when relocating to a new area. As your to-do list grows, make sure you've thought of everything that needs to be accomplished before, during, and after the move!
Wouldn't it be great if you could get your hands on a resource that gave you a little information about everything involved with a move to the Pacific Northwest? Well, you can! By adding a little research to our years of experience as locals, we developed this resourceful guide for new homeowners just like yourself… so you can see why this is such an incredible place to live! In this guide, you'll learn:
Great neighborhoods to live in
Local school districts
Where to shop and eat
Local attractions
and much more!
You deserve a stress-free moving experience. We're excited to welcome you to your new city and ease the process with our resourceful guide. We know this is a busy time! Make the most of it by taking advantage of our insider knowledge of the Portland and Vancouver areas.
---
The Homeowner's Guide to Portland, OR and Vancouver, WA
Table of Contents:
Moving to the PNW? Here's what you need to know.
Lots of people are making the move to the Pacific Northwest from all around the world, and many of them intend to settle in Portland or Vancouver. Many come for the adventure, others for the small-town feel, and still others for the excellent job opportunities and education that comes with being a Pacific Northwest resident.
Whatever your reason for relocating to this beautiful area, we're glad you've decided to make it your home. We might be a little biased, but we think that this area is the best place in the world to live–but for new arrivals, this place can be a little overwhelming. With so many great places to live, things to see and do, and adventures to have it can be hard to decide where to start.
Not to worry! We're locals, so your friends here at Interstate Pest Management have the inside scoop on everything about the area, from the very best neighborhoods to the best professional services, even down to the best restaurants in the area that you've never heard of. Use this Homeowner's Guide to Portland and Vancouver to learn everything you ever needed to know about making the Pacific Northwest your home.
Homeowner's Resources
If you're planning a move to the Pacific Northwest, finding a place to live can prove to be more than a little overwhelming. There are so many great places to put down your roots that it can be hard to settle on just one. As locals, we have insider knowledge of the very best neighborhoods to live in–and the best real estate agents to work with–to help make home happen for you sooner than you ever thought possible.
The Best Neighborhoods to Live In – Vancouver Area
Butler Acres: Butler Acres is a gorgeous neighborhood that welcomes both young professionals just starting out in their first homes all the way up to established families that need a little bit more space. Families with kids will enjoy a wonderful school system, and professionals will enjoy easy access to professional parks and corporate establishments for employment.
Cascade City-View: Cascade City-View is a great area for those who like a little fresh air and a little space to call your own. If you choose this neighborhood, you are choosing a great area that offers space for families to grow as well as plenty of shopping, work opportunities, and quality schools.
Mount Vista: One of the more upscale neighborhoods in the Vancouver area, Mount Vista is known for gorgeous homes, beautiful landscapes and great schools for growing families. This peaceful and quiet neighborhood features very low crime rates and a safe atmosphere that residents love.
The Best Neighborhoods to Live In – Portland Area
North Portland: North Portland, or NoPo for short, has transformed itself from an industrial, working neighborhood into the hip, fun neighborhood that it is today. If you're looking for a part of town that offers small business, entrepreneurship, hip restaurants and exciting nightlife, this neighborhood may be the perfect place for you to call home.
Alberta-Concordia: Long known for its quaint cottages and gorgeous bungalow-style homes, Alberta-Concordia has transformed into an exciting neighborhood for young couples and single professionals. This bicycle-friendly neighborhood blends the excitement of the city with a quaint, neighborhood feel that will have young families flocking to the area.
Hawthorne District: The Hawthorne District in Southeast Portland is a Gen-Xer's haven. Home seekers can find beautiful Victorian-style homes as well as gorgeous condominiums to fit any style preference. This neighborhood is great for singles striking out on their own, or for young families looking for a change of scenery.
Best Real Estate Agents
If you're looking for a home in the Vancouver and Portland areas, many qualified real estate agents can help you along the way. A good real estate agent can do much more than just show you your dream home–they can help you select the ideal neighborhood for your situation, find the best value for your home, and ensure that you're situated in the best area to live in.
Quick Tip: If you're looking for a great real estate agent in the Longview area, we recommend realtor Laura Yoder.
Moving Resources
Once you've found the perfect home, it's time to start packing up and moving–and we can't wait for you to arrive! But before you start moving, check out this list of moving tips to help ensure that your move to the Pacific Northwest is as stress-free as possible.
Hire a moving company. Although it can be tempting (and seemingly cheaper) to move without professional help, bringing in the pros can help ensure that your move goes smoothly. A great moving company, like Lile Moving and Storage, is worth the extra expense when it comes time to pack up your belongings, truck them across cities or states, and unpack them again.
Lighten your load. Before you start packing, go through your items to see what you can part with. Fewer items now mean much less to pack up and move later!
Label your boxes properly. When you pack up your items, pack similar things into boxes together to make the unpacking process simple. Once items are packed and marked, it will be easy to move them into their proper room in your new home and quickly unpack them.
Give yourself enough time to pack. One of the biggest moving mistakes is underestimating the time it will take to pack up your home. You never realize how much stuff you have until you have to pack it away into boxes, so be sure to leave yourself plenty of time to pack your home in an organized manner to save yourself a few headaches later.
Pack an "essentials" box. Let's face it: after a long day of travel, you likely won't be up to unpacking every single box. That's why it is important to pack an "essentials" box containing the main items to get you started during your first few days in your new home. Things like a few changes of clothes, toiletries, some paper towels and toilet paper, bath towels, and pet food if you have a pet. Then, you can bring this box with you on your travels and unpack it first!
Local Information
So you've successfully made the move to the Pacific Northwest area and are safely moved into your new home… now what? Now you begin your new life in this wonderful, gorgeous, delightful place that will soon become your new home. To get you started, we've provided a list of necessary information you'll need to know as a new resident of the Portland/Vancouver area.
Employment Opportunities
With the unemployment rate in this area sitting around 6 percent, there are plenty of employment opportunities of all kinds for folks moving to the Pacific Northwest. Future job growth is expected to continue to trend upward, with growth in Portland expected to increase more than 30 percent over the next ten years. Any way you look at it, Portland and Vancouver offer endless employment opportunities for new young professionals and established career people alike.
"Job growth in Portland is expected to increase more than 30 percent over the next ten years."
Educational Opportunities
Are you planning on starting or continuing your education after your move to the Vancouver or Portland areas? The Pacific Northwest is home to many quality educational institutions that can help you achieve your goals.
Everest College-Portland
Clark College
Portland Bible College
Manning Academy of Cosmetology
Aveda Institute
Portland Community College
Northwest Renewable Energy Institute
Warner Pacific College
Portland State University
Concordia University
and many more
Professional Services
When you move to a new place, it is easy to forget about finding new professional services for your family. Good thing we've got you covered! Check out this list of great professional services in the area that can help take care of you and your family in your first few months calling the Pacific Northwest home.
CPA: Davis and Associates
Financial Advisers: Nick Lemiere (Edward Jones)
Dentist: Highlander Dental
Medical Services: Peace Health
Hearing Aids: Obemeyer & Schrepel
Insurance: Patti Thorstenson of American National
Church: Columbia Heights Assembly of God
Car Dealership: Bud Clary Auto Group
Home Services
Your house isn't really a home until you have professional home services set up and ready to go. As natives of the area, we've compiled a list of these home services that can help you get up and running before you know it! Of course, if (or should we say when) you are in need of eco-friendly, top-rated pest control services, we hope you'll consider us as your go-to team!
Auto Repair: Esty's Auto Center
Banking: Fibre Federal Credit Union
Contractor: W.A. Grasseth Construction
Roofer: All Top Roofing
Disaster Restoration: ServiceMaster
Employment Services: American Workforce Group
Florist: The Flower Pot
Janitorial: A-Ok Cleaning
Landscape Design: Swanson Bark and Wood
Landscaping: Maint Backyard Blitz
Printer: Minutemen Press
Property Management: Real Living Property Management
Coffee: Red Leaf Coffee Co.
Security Systems: Northstar Alarm
Wireless Communications: Coleman Cellular
Electric Company: Masters Electric
Cable Company: Cascade Networks
Plumbing and Heating: Sessions Plumbing & Heating
Local Attractions
Now that you've got all you need at your home, it's time to start exploring the Pacific Northwest and enjoying all of the wonderful things that the area has to offer. From outdoor activities and adventures to museums and attractions, Portland and Vancouver have something exciting to offer for everyone who chooses to call them home.
Outdoor Activities
Visit the Heirloom Garden at Fort Vancouver for an enjoyable outdoor outing. This destination is a great choice for a date or a trip with the whole family to get some fresh air!
Head to the Renaissance Trail–located on the riverfront–for a walk with beautiful views. You can even rollerblade with your loved ones to see the area in a whole new way!
Visit the Water Resources Education Center in Vancouver for an interesting and educational trip.
If you're the hiking type, you can't beat a stroll and picnic at Moulton Falls! Ideal for beginners and expert hikers alike, you'll enjoy getting some time in the outdoors with your loved ones.
If you're a wine lover, spend the weekend taking in the North Clark County Winery Loop!
Take in the breathtaking views at Cannon Beach, do some great shopping at the many shops that dot the area, and spend the day getting to know this gorgeous and interesting spot.
Museums and Other Attractions
If you're looking for some indoor activities to take part in around Vancouver and Portland, there are tons to choose from to cover all tastes! Check out this list of museums in the area to enjoy:
Oregon Museum of Science and Industry
Portland Art Museum
Oregon Historical Society Museum
Portland Children's Museum
Oregon Jewish Museum
World Forestry Center
Vancouver Maritime Museum
Museum of Vancouver
Museum of Anthropology
Vancouver Police Museum
North Vancouver Museum
The Best Restaurants
Living in Portland and Vancouver puts you in the perfect position to sample some of the best and unique cuisines in the Pacific Northwest. Here are some of our favorites that you simply must try–these are the local favorites that you don't want to miss!
The Masthead Restaurant
Guadalajara Grill and Cantina
Ichi Teriyaki
Chambar Restaurant
Hudson's Bar and Grill
Thai Terrace
Andina
Higgins Restaurant and Bar
Le Pigeon
Toro Bravo
As Portland & Vancouver locals ourselves, let us be the first to welcome you to your new home in the Pacific Northwest! We know you will love your new home, & we can't wait to be your pest management go-to guys!