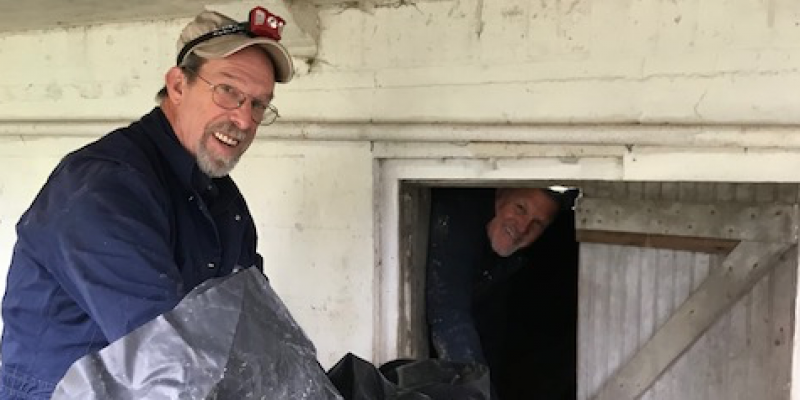 "What is the essence of life? To serve others and to do good." – Aristotle
At Interstate Pest Management, we're proud to be a part of Northwest Washington and we're grateful to the community that has supported us here for many years. That's why we firmly believe that there's no time like the present to give back. In November, we sponsored an office-wide volunteer day, closed our doors, and headed over to SAFE Family Ministries in Chehalis, WA for the day.
SAFE Family Ministries is a nonprofit service ministry with a goal of providing emotional, physical, and spiritual wellness to at-risk women and children who have been victims of sexual, drug, social, emotional, and physical abuse.
This work is done out of a facility with the capacity to house 70 secure family units, as well as classroom space and training areas for other ministry opportunities.
We believe that the work being done to help these survivors make good decisions and set realistic goals to transform their lives is important, so Interstate Pest Management did our part to ensure that they continue to have a safe space to do that.
It was all hands on deck as we installed 5000 sq. feet of vapor barrier to prevent moisture from penetrating the foundation of the building. This vapor barrier will prolong the life of the building as well as prevent pests that are attracted by moisture, such as termites, carpenter ants, rodents, beetles, and more!
"It was rewarding to put the time and energy into doing something that will have a lasting impact on the lives of these women in our community," said Tasha Price, office manager here at Interstate Pest Management. Many thanks to the team for putting in great work to help others in the community, and to the wonderful people at SAFE Family Ministries for giving us the opportunity to give back.
If you're interested in learning more about what you can do to help, visit the SAFE Family Ministries website.