Wildlife Prevention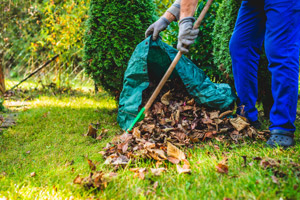 Having an ant problem is one thing, but having wild animals in your home is another! Whether you have squirrels in your attic or raccoons in your garage, it's important to take action immediately. Wild animals are unpredictable and may become aggressive if cornered or threatened. Plus, some wild animals may spread diseases and germs.
When it comes to dealing with wild animals, preventing them is key. This is why we at Interstate Pest Management have come up with several ways to make your property less attractive to wildlife animals.
How to Keep Wild Animals Away from Your Property
Many wild animals may be interested in making their way into your home, especially during the colder months. Here are some of the best wildlife prevention tips you can try to keep wild animals away from your property.
Keep your yard clean and maintained: deterring pests starts with your yard. Make sure garbage cans are tightly sealed and clean up debris piles to help keep wildlife away.
Cover your chimney: chimneys provide the perfect opportunity for pests to nest and gain access to your home. Install nettings, screens, and chimney caps to protect your chimney and keep wild animals out.
Cover vents and other openings: soffit vents, attic vents, and dryer vents are highly attractive to pests. Cover all openings around your home that lead inside using wire mesh cloth or screening to keep wildlife away.
Protect your deck from wild animals: the hollow spaces beneath raised porches and decks are ideal spots for wild animals to nest because it keeps them out of the elements and safe from predators. Install wood, mesh, or hardware cloth to keep wild animals out.
Protect gutters and prune trees: tree branches close to your roofline provide easy access for wildlife, while gutters may provide safe places for wildlife. Trim back tree branches and consider investing in gutter guards.
Common Wildlife Animals in Portland OR
Wild animals in Portland and Vancouver are common pest issues, especially during the colder months. Below is a list of the common wildlife animals that may be looking toward your home for food and shelter.
Reliable Wildlife Prevention Services
Hopefully, the above wildlife prevention tips will help keep your pest problems at bay. However, if you are dealing with a wildlife problem or simply want professional help, contact Interstate Pest Management. Wild animals can be unpredictable and they can wreak havoc in your home, so it's very important that you not try to remove wild animals from your home by yourself.
Our wildlife experts will inspect your property and determine the best way to keep wild animals away from your property. Contact us today to learn more!