Have a Question or Want a FREE Quote?
Fill out the form below to get started!
Most of us have heard of, seen, or even used a U-Haul moving truck, but did you know that U-Haul was founded in Ridgefield, WA? As one of the fastest-growing cities in the state of Washington, Ridgefield is situated in Northern Clark County which contains the forested rolling foothills of the Cascade Mountains. It is also the headquarters of the Ridgefield National Wildlife Refuge. 
Ridgefield's history is tied significantly to Native Americans and the Lewis and Clark Expedition.  When Ridgefield was first settled, it was an important trading center at the mouth of the Columbia River with an agricultural and forestry-based economy. Today, residents and visitors enjoy Ridgefield for its nature-filled, picturesque surroundings. Its close proximity to Portland and Vancouver offers the convenience of being near a big city with a small-town community charm and feel. 
As a preferred pest control company in Ridgefield, WA, Interstate Pest Management understands the needs of residents, businesses, and property owners and serves the community with green, eco-friendly pest services.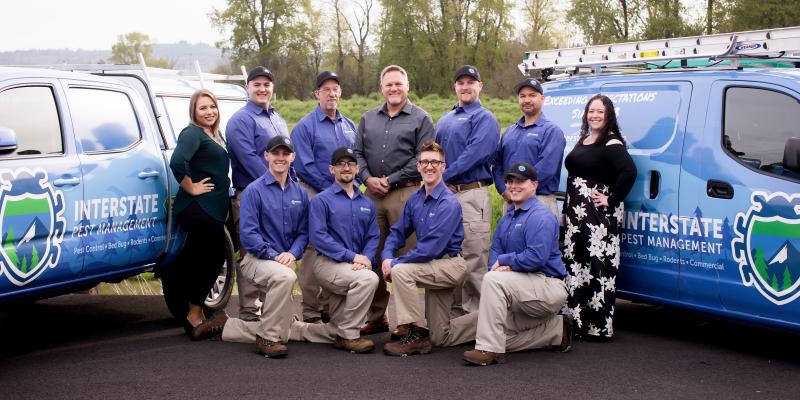 Pest Control for Ridgefield, WA
Keep your residential or commercial property pest free! Interstate Pest Management proudly serves the Ridgefield, WA community. We offer extermination and pest control for common Southwest Washington pests including:
Fleas

Flies

Stinkbugs 

Ticks

And more!
We know that pests such as bed bugs and termites are especially hard to get rid of on your own. Learn more about the following services:
But we don't stop there! We offer the following services right here in Ridgefield and throughout the Portland Metro Area:
Ridgefield Rodent Control & Removal Services
If you are dealing with a rodent problem, call Interstate Pest Management. Our five-step rodent control program follows general steps to help ensure the most effective methods of rodent exclusion, control, and prevention. This will ensure that rodents (e.g. mice and rats) are safely removed from your Ridgefield home or business for good.

Learn More
Ridgefield Wildlife Control & Removal Services
Wild animals (e.g. opossums, raccoons, and squirrels) are very common in and around Ridgefield. When they gain access to your home, they can cause damage, spread diseases, and even become aggressive. This is when you should seek professional help. Interstate Pest Management technicians are licensed wildlife trapping and removal experts. In addition to humane wildlife trapping and removal, we also provide wildlife exclusion.

Learn More
Year-Round Ridgefield, WA Pest Control
Get protection from the most common Ridgefield pests including ants, fleas, roaches, spiders, and more. At Interstate Pest Management, we offer affordable, quarterly, year-round pest control packages for business owners, commercial property owners, and homeowners in Ridgefield, WA including:
Our technicians are QualityPro certified and always use the minimum amount of the least invasive products that are even safe for children and pets.