Have a Question or Want a FREE Quote?
Fill out the form below to get started!
The city of Tualatin, Oregon is located in the southern part of Washington County, just south of Tigard. Since it's just 20 miles southwest of Portland, the city is considered a suburb of Oregon's largest city. Its name is taken from the Tualatin River, which flows along the Northern part of the city. Tualatin has many parks and scenic wetland areas scattered throughout the city with many opportunities for outdoor recreation including walking trails. 
Each spring, Tualatin hosts the annual Tualatin Crawfish Festival, which is the nation's oldest crawfish celebration. Each fall, they host the West Coast Giant Pumpkin Regatta. But one thing that's not celebrated each year in Tualatin is pests!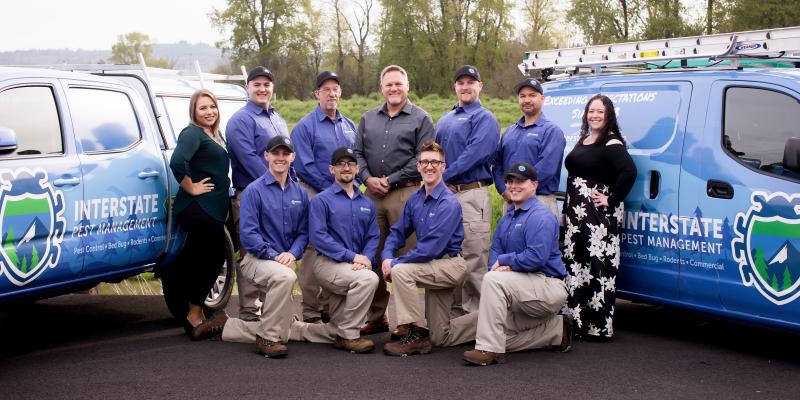 Tualatin Pest Control Services
Experience all that Tualatin and Washington County have to offer, pest-free! Interstate Pest Management provides pest control services in Tualatin including:
We are very familiar with common pests that may annoy residents here in the city of Tualatin and other communities located throughout the Tualatin Valley including Banks, Forest Grove, Cornelius, Hillsboro, Aloha, Beaverton and Sherwood. Our extermination services include the following Portland-area pests:
Fleas

Flies

Stinkbugs 

Ticks

And more!
We take an integrated pest management (IPM) approach to pest control which means that we use a variety of pest management techniques focusing on pest prevention, pest reduction, and elimination of conditions that lead to pest infestations in your home or on your property.
Tualatin Bed Bug Control & Removal Services
Don't lose sleep because of bed bugs! Interstate Pest Management is a Portland-based pest control company, and we help residents, property owners and business owners in Tualatin stay bed bug-free! Our bed bug treatments work fast and effectively to eliminate bed bug infestations that are hard to get rid of on your own.

Learn More
Rodent Control Services in Tualatin, OR
Does your Tualatin home have uninvited guests? Our rodent control and exclusion program ensures that rodent pests not only scurry away but also can't get back in. If you spot signs of a rodent infestation including droppings, gnaw marks, dead or live rodents or scratching noises, don't try to handle it on your own. Contact Interstate Pest Management.

Learn More
Year-Round Tualatin Pest Control
Get protection from the most common Tualatin pests including ants, fleas, roaches, spiders, and more. At Interstate Pest Management, we offer affordable, quarterly, year-round pest control packages for commercial property owners, homeowners, and business owners in Tualatin including:
Our technicians are QualityPro certified and always use the minimum amount of the least invasive products that are even safe for children and pets.