Have a Question or Want a FREE Quote?
Fill out the form below to get started!
Located just south of Portland, Tigard, Oregon is a city in the Tualatin Valley that brings in visitors looking for premier tax-free shopping at Washington Square and Bridgeport Village and a thriving arts community with the region's only professional musical theater company. Downtown Tigard's Main Street boasts a public glass-blowing art studio and a walkable history tour. And of course, we can't forget about the Tigard Festival of Balloons – a large, popular, and family-oriented festival that takes place every June! The event is a non-profit that raises money for other community organizations in Tigard.

Residents of Tigard, OR love the outdoors with easy access to the Tualatin River and many parks and recreation programs to choose from including over 16 miles of paved trails, 550 acres of parkland and recreation space, five major community parks, and plenty of neighborhood parks and community gardens.

But we know that residents of Tigard also don't love pests!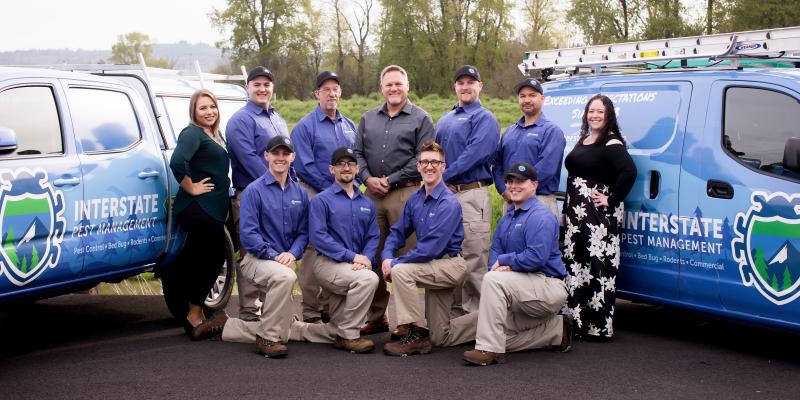 Tigard Pest Control Services
Experience all that Tigard has to offer, pest-free! Interstate Pest Management provides extermination and pest control services in Tigard and throughout Washington County, OR including:
We take an integrated pest management (IPM) approach to pest control which means that we use a variety of pest management techniques focusing on pest prevention, pest reduction, and elimination of conditions that lead to pest infestations in your home or on your property. Common pests we can help you get rid of include:
Fleas

Flies

Stinkbugs 

Ticks

And more!
Tigard Bed Bug Control & Removal Services
Unfortunately, bed bugs are a problem pest in the Tigard. They are hard to identify and hard to remove once they invade your home or commercial property. Interstate Pest Management is Certified Bed Bug-Free meaning we are one of the few companies with this certification. We service residential and commercial spaces with our seven-step professional bed bug elimination system to make sure you get the results you need.

Learn More
Rodent Control Services in Tigard, OR
Rodents including Norway rats, roof rats, deer mice, and house mice are all common pests found in the Tigard area. Unfortunately, rodents can contaminate your food and surfaces, damage your home and spread diseases. Our five-step rodent control program follows general steps to help ensure the most effective methods of rodent exclusion, control, and prevention.

Learn More
Year-Round Tigard Pest Control
Get protection from the most common Tigard pests including ants, fleas, roaches, spiders, and more. At Interstate Pest Management, we offer affordable, quarterly, year-round pest control packages for commercial property owners, homeowners, and business owners in Tigard including:
Our technicians are QualityPro certified and always use the minimum amount of the least invasive products that are even safe for children and pets.