Have a Question or Want a FREE Quote?
Fill out the form below to get started!
Lake Oswego, OR is located just eight miles south of Portland and the city surrounds the 405-acre Oswego Lake. The town was once a hub for iron production and is now considered a suburb of Portland. Residents of Lake Oswego enjoy the lake and the water trail that surrounds it. 
Lake Oswego's Downtown area is a walkable lakefront business district with many excellent shopping, entertainment, and dining options. The famous Rogerson Clematis Garden, located in Luscher Farm (a farm park) is home to 1900 individual clematis. Millennium Plaza Park hosts the Lake Oswego Farmers Market, and there are over 600 acres of parks, open spaces, and recreational facilities within the city.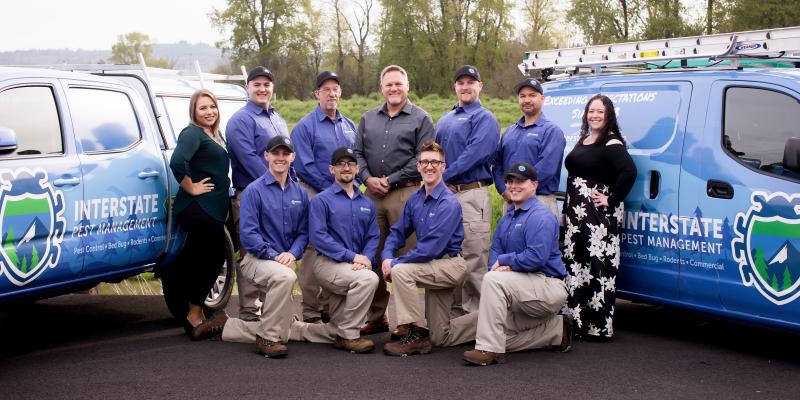 Pest Control in Lake Oswego, OR
Interstate Pest Management proudly serves the community of Lake Oswego to help keep it pest free. We offer green, eco-friendly pest solutions including:
We take an integrated pest management (IPM) approach to pest control which means that we use a variety of pest management techniques focusing on pest prevention, pest reduction, and elimination of conditions that lead to pest infestations in your home or on your property.  Common Portland-area pests we can help you with include:
Fleas

Flies

Stinkbugs 

Ticks

And more!
Lake Oswego Rodent Control & Removal Services
Your home is your domain where you should feel the most comfortable and relaxed. This means keeping it free from uninvited guests like rodents. If these skittish critters are having you feeling skittish yourself, it's time to take action. Interstate Pest Management is a Portland-based pest control company. We're here to help you get rid of rodents and make sure they don't come back.

Learn More
Lake Oswego Bed Bug Control & Removal Services
While bed bugs aren't threatening to your home or health, you shouldn't have to share your home with them. There are many ways you can prevent bed bugs. If you've been vigilant and bed bugs have still found a way into your home, it may be time to contact the professionals. Interstate Pest Management's Portland-based team are experts in bed bug control.

Learn More
Year-Round Lake Oswego Pest Control
Get protection from the most common Lake Oswego pests including ants, fleas, roaches, spiders, and more. At Interstate Pest Management, we offer affordable, quarterly, year-round pest control packages for commercial property owners, homeowners, and business owners in Lake Oswego, OR including:
Our technicians are QualityPro certified and always use the minimum amount of the least invasive products that are even safe for children and pets.