Have a Question or Want a FREE Quote?
Fill out the form below to get started!
Scappoose is one of seven cities in Columbia County, OR and it gets its name from a Native American word said to mean "gravelly plain." Located just 20 miles northwest of Portland, if you arrive in town via Highway 30, you are greeted with The Peace Candle of the World, a distinctive landmark measuring 50 feet tall and 18 feet in diameter. 
Scappoose is surrounded by lush green forests, the Columbia River, and views of the Cascade Mountains. Scappoose Bay is a popular spot for kayakers and an important wildlife habitat. The Crown-Zellerbach ("Crown Z") Trail is a 22-mile multi-use trail and it's popular with cyclists, hikers, and horseback riders. 
As a community known for nature and the outdoors, Scappoose also has pests. Interstate Pest Management services Scappoose and the greater Columbia County area so that when you're here living, working or enjoying outdoor adventure, pests are the furthest thing from your mind.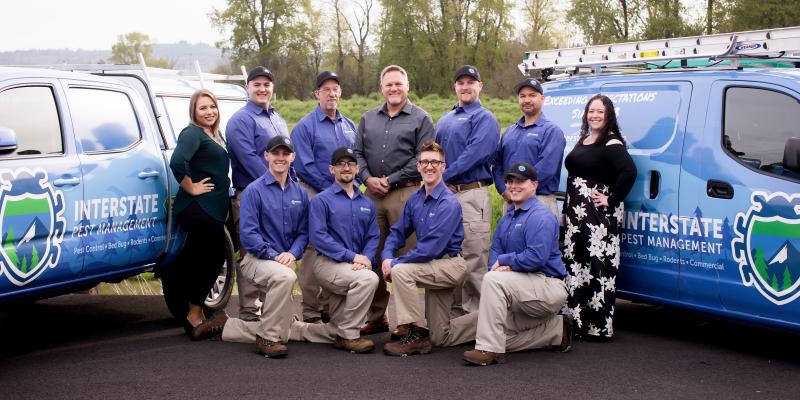 Pest Control in Scappoose, OR
We are familiar with common Northwest Oregon pests that may annoy homeowners and property owners in Scappoose including:
Fleas

Flies

Stinkbugs 

Ticks

And more!
But we don't stop there! We also offer the following extermination and pest control services in Scappoose and throughout Columbia County, OR including:
Year-Round Pest Control in Scappoose, OR
Get protection from the most common pests in Scappoose, OR including ants, fleas, roaches, spiders, and more. At Interstate Pest Management, we offer affordable, quarterly, year-round pest control packages for commercial property owners, homeowners, and business owners including:
Our technicians are QualityPro certified and always use the minimum amount of the least invasive products that are even safe for children and pets.