Office Building Pest Control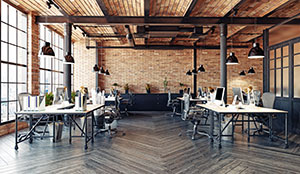 If you run a team at an office building, you want them to be focused on their work. So if you have a pest problem, we understand you want it taken care of immediately with minimal disruption to your business.
Interstate Pest Management provides quick and effective office building pest control services for companies throughout the Portland, Oregon and Southwest Washington metro area. Whether it's rodents or spiders, we'll make sure your pest problem is taken care of and we'll offer ways to help prevent future infestations.
We eliminate and help prevent a wide range of general pests including:
Ants
Cockroaches
Fleas
Rats
Mice
Stinging insects
And more!
Office Building Extermination
If pests have begun to invade your office space, it's first important to hire a professional, like Interstate Pest Management. We will not just eliminate your pest, but find out why it occurred in the first place and help prevent future pest problems.
We'll thoroughly inspect your office building
Locate pest infestations
Identify vulnerable areas
Offer recommendations and solutions
Treat then help prevent future infestations
How to Have a Pest-Free Office
A clean, pest-free office will help keep your staff on track and your clients returning. Below are some tips to help keep your office building pest-free.
Properly dispose of waste
Ensure your trash bin has a cover
Eliminate water sources
Store food properly
Maintain cleanliness
Properly take care of indoor plants, they can attract insects
Assign areas for eating
Regular pest control management
Experts in Office Building Pest Control
You deserve to work in a healthy, safe, and pest-free office building. Pests can cause your working conditions to be unhealthy — creating allergies, and possibly spreading diseases. So if you suspect you have an unwelcome guest in your office, contact us. Our exterminators will inspect your office building, identify the source of your pest problem, and properly treat it, ensuring it doesn't return.
We provide Integrated Pest Management services to many office buildings throughout the Portland, Oregon and Vancouver, Washington area. With our eco-friendly approach to office building pest control, you can rest assured your pest problem will be taken care of for good!