Mosquito Repellents: Mist vs. Barrier Systems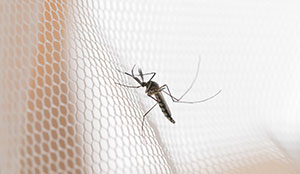 Mosquitoes are not only a nuisance, but they can be vectors for diseases including West Nile, Zika, and malaria. So these aren't insects you want flying around your property. But what can be done? At Interstate Pest Management, we offer two types of mosquito control, misting systems and barrier systems — both of which are highly effective.
What is a Mosquito Misting System?
An automatic mosquito misting system works like those misting systems used to cool people down. They're attached to your plumbing or irrigation system and have a timer that's programmed to release a pesticide mixture throughout the day. These systems are effective in killing mosquitoes, gnats, and other flying insects when installed properly.
Are Mosquito Misting Systems Safe?
According to the Environmental Protection Agency (EPA), mosquito misting systems are safe to use around children, pets, and livestock animals. The amount of pesticides these systems spray is very minimal so it's highly unlikely to harm people and pets. This is especially true if the active ingredients are pyrethrins, sodium lauryl sulfate, or essential oils.
However, pesticides, especially pyrethroids, are toxic to fish in addition to beneficial pests like bees and wasps.
Mosquito misting systems come in a variety of sizes. Also, one pesticide that works for your neighbor, may not work for you. You may need to adjust the frequency of the sprays and the length of spray time before you find the perfect solution. This is why we recommend working a professional when it comes to mosquito misting systems. We're experienced in misting systems and we can take the guesswork out, helping you save more time and money in the long run.
What is a Mosquito Barrier System?
A mosquito barrier is a natural mosquito repellent, typically a liquid used around homes and businesses. Mosquito barriers typically contain pure garlic oil because of its high amounts of sulfur — which mosquitoes, ticks, gnats, and other insects don't like. Mosquito barriers generally just need one spray around your property to be effective for about a month. If you experience a lot of rain, as we do in the Pacific Northwest, you may need additional treatments.
Are Mosquito Barriers Safe?
Yes, mosquito barriers are safe for children, pets, livestock, fish, and more. They consist of garlic oil so they will not harm you or your family. Mosquito barriers are also known to deter rabbits, geese, field mice, and deer.
Year-Round Protection from Mosquitoes
If you're still on the fence about which mosquito repellent you want for your home or business, contact Interstate Pest Management. We'll thoroughly inspect your property, identify vulnerable areas, and recommend you with the best solution. Our exterminators are very knowledgable about mosquito habits and behaviors. They will not only treat the areas where mosquitoes breed but they will educate you on other preventive tips. To learn more about our mosquito control, give us a call today!