Have a Question or Want a FREE Quote?
Fill out the form below to get started!
The city of Castle Rock, WA is named for a 190-foot-high volcanic rock on the south side of the city resembling a castle. It was a geographic landmark for both the Cowlitz Indians and Hudson's Bay Company traders, and today it's the location of The Rock Community Park. The park includes a historical marker, hiking trails, and picnic tables.
The Mount St. Helens Visitor Center is located in Castle Rock and is connected to the city by the Spirit Lake Memorial Highway aka State Route 504. You can also take this route to the Spirit Lake recreation area, Seaquest State Park, and Silver Lake. Castle Rock is the closest city to the Mount St. Helens National Volcanic Monument, a U.S. National Monument that includes the area around the volcano.
For all of your pest control needs in Castle Rock, Washington, call the pest control experts at Interstate Pest Management. We are a family-owned, environmentally-friendly pest control company headquartered in nearby Kelso.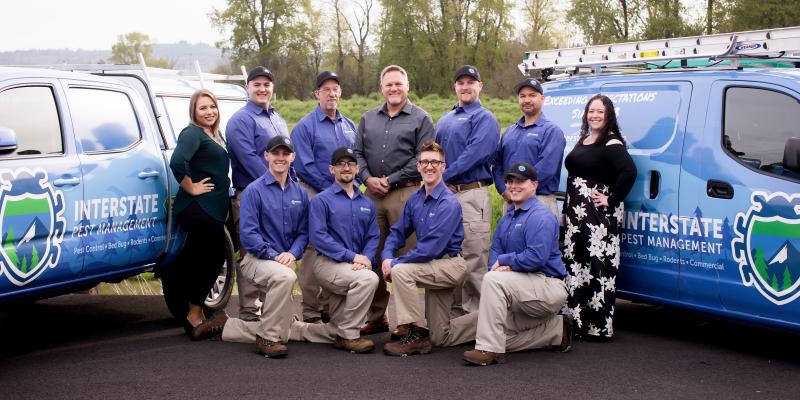 Pest Control In Castle Rock, Washington
If you live, work, or own a business or a property in or around "The Rock," Interstate Pest Management is here to help you keep it pest free. As a local pest management company, we are familiar with common Southwest Washington pests including:
Fleas

Flies

Stinkbugs 

Ticks

And more!
But we don't stop there! We also offer the following extermination and pest control services in Cowlitz County:
Year-Round Castle Rock, WA Pest Control
Get protection from the most common pests including ants, fleas, roaches, spiders, and more. At Interstate Pest Management, we offer affordable, quarterly, year-round pest control packages for commercial property owners, homeowners, and business owners in Castle Rock, WA including:
Our technicians are QualityPro certified and always use the minimum amount of the least invasive products that are even safe for children and pets.