Warehouses & Industrial Pest Control
Is Your Business Protected From Pests?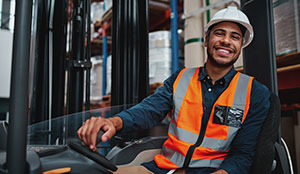 Interstate Pest Management has over 45 years of experience providing industrial pest control services in Washington and Oregon–and we know how important pest control is to product quality. Our team of certified pest control experts works hard to protect your staff and the community within your building. We use targeted environmentally-friendly pesticide applications and Integrated Pest Management methods which are the foundation of our quarterly program. Plus, if you have issues between treatments, we'll re-service at no additional charge. We have committed to exceeding expectations since 1963!
Industrial Pest Control in Washington and Oregon
Pests and rodents can have a negative impact on any business. We designed our industrial pest control services in Washington and Oregon to eliminate pest issues for clients from a wide range of industries, including:
Paper mills
Steel mills
Lumber mills
Dog food plants
Packaging facilities
And more!
We work with ISNetworld to follow strict safety guidelines needed for each specific client. After all, safety is essential in your business–and in ours.
Customizable Treatments and Hassle-Free Reporting
Here at Interstate Pest Management, we proudly provide reporting technology that makes your job easier. Our certified pest control team will scan barcodes at various stations around your facility that track the industrial pest control services completed and the status of each area. Safety inspectors can then access detailed reports when needed.
In addition, we customize our industrial pest control services to your facility. For example, if you have a large-scale site, we'll treat gravel parking lots and driveways. Our pest control services include:
Pigeons / Starlings
Odor Control
Fly Control
Bees & Wasps
Rats & Rodent Proofing
Food Pests
Bat Proofing
Raccoons
Nuisance Animal Trapping
Vent Screen Replacement
Ground Water Management
T*A*P Insulation
Insulation Repair and Replacement
Bird Netting
A Trusted Team of Experts and Products
Because of our strong commitment to education, we provide opportunities for our pest control technicians to receive accreditation and specializations in addition to professional licensing. As a result, our team is both talented and knowledgeable. Here at Interstate Pest Management, we also care about the environment. For that reason, we use green products that are safe for your staff and facility.