Retail Pest Control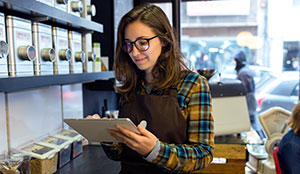 We understand how much retailers have on their hands. Not only do you have to worry about sales and inventory, but you also have to worry about the health of your staff and customers — not to mention your reputation.
From department stores to thrift shops, Interstate Pest Management can eliminate and prevent any pest problem in any retail outlet. With over 50 years of experience in retail pest control, we have the skills and knowledge to handle all of your pest control needs.
Customized Pest Control Plans for Retailers
Since every retail business is different, you can expect a customized pest control plan when you work with us. We tailor our services to your particular needs, not someone else's. The result is a program that eliminates pests and keeps them out for good, guaranteed!
This is because we focus on preventing pests from getting inside in the first place. We'll thoroughly inspect your property, identify potential points of entry, then install barriers, apply mesh or utilize traps. Then, we'll follow-up and monitor your property to ensure effectiveness.
When products are needed, we only use the minimum necessary to ensure your staff and customers are safe.
Experts in Retail Pest Control
Your retail store should be clean, safe, and presentable and we want to help keep it that way. From showing up on time to providing eco-friendly treatments, we at Interstate want you to be satisfied at all times. We provide upfront pricing and guaranteed results. We also offer our customers electronic documentation detailing what we found during our inspection and methods of treatment. So contact us today to see how we can ensure your retail store stays pest-free year-round! We look forward to working with you!